The seed was planted for GO! Smell the flowers during one couple's experience of travel during a break from the rat race.
When they resigned from corporate Dubai to see the places they'd always wanted to see they took a gamble, a journey into the unknown and time out to ask what it's all about.
From the experience to the book
'Embarking on writing a book is one thing but to do a 'his n hers' version of the same story is another. Jim & Emma have successfully managed this whilst combining a wonderful love story into a journey of self discovery and a fantastic example of the law of attraction.' - ALLAN PEASE
GO! Smell the Flowers was born from combining Jim and Emma's travel journals kept during their 10 month break from the rat race. It presents a his 'n' hers perspective of their journey of discovery and change.
At the start of writing up their journals they won a National competition that paired them up with their mentors Barbara and Allan Pease . After reading the finished manuscript, they agreed to foreword GO! Smell the flowers .
Here is Allan on Australian T.V revealing some of the secrets behind his success: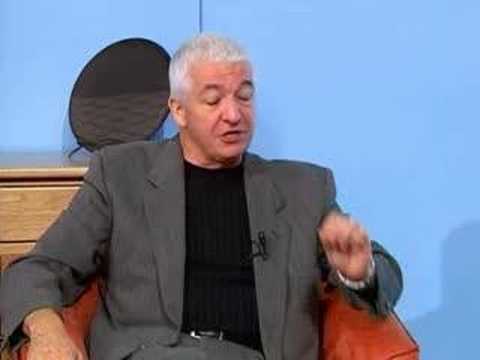 GO! Smell the Flowers is just the beginning!
Having successfully scaled their corporate ladders they felt something was missing.
At Jim's farewell lunch his boss said:
"We'd all love to get out of the rat race – We wish you luck on your travels. Enjoy it when you smell the flowers"
Meeting each other was only the start of something special and sharing their dreams and for the first time in their lives actually wrote them down. Asking each other what they wanted out of life, they scribbled down lists and let their imaginations run wild and list the places they hoped to see 'one day'.
From their base in Dubai they headed to South Africa's garden route and returned to the UK to catch up with friends and family before cycling around Provence . Climbing Peru's Machu Picchu brought with it the unexpected as did R&R in the Bahamas , a Full Detox in Thailand and Shark diving in Bangkok.
After a conquering Machu Picchu and  celebrating on a  a Thai beach  they returned to Dubai as  with the makings of a book, large debts and a new outlook to put into practice back in the 'real world'. They smelt the flowers, both kept journals along the way and were on track to publish their adventures in a truly unique way.
Back in the commercial world based in Dubai their primary objective was to inspire and be inspired. Qualifying as life coaches, Jim returned to the construction Industry to utilise his Masters degree in Civil Engineering and his skills learnt at the Chartered Institute of Marketing focusing on team building and vision setting and more recently helping companies save money during the global recession. This hit hard leading Jim to discover talents he didn't know he had! Meanwhile Emma started her own life coaching practice being commissioned by companies to inspire teams of employees and to this day travels the world with this in mind.
Despite the huge twist in the tale that nobody expected as often the case in life they've been courageous enough to tell the story and how, well, not everything lasts forever.
What they learnt
Some of the highlights of what they learned along the way during their travels:
Variety in life helps the clock tick slower

When travelling – Eat where the locals eat

BIG Spiders aren't that scary

No four wheel drive can beat the Peruvian horse or the Thai elephant

Amazonian Mosquitoes are invincible

In France, only four items are required for a fabulous picnic: A good bottle of wine, a freshly baked baguette, some ripe cheese and a farmer's field

Cubans make the best Mojitos

Writing a book takes far longer than we anticipated

Colonic irrigation in a Thai Spa is a weight off your mind

South African ostriches are not easy to ride

Follow your heart
Nothing is forever
Goals and dreams can change
Time can change things & people change but enjoy strong connections while they last.
From experiencing a Thai Spa , giving it a GO! on a ranch in the Canadian Rockies , salsa dancing in Cuba, Cruising on Lake Como, Italy, golf in Scotland and staying at an Ashram in India, their respective solo yet inspirational journeys continue.
 
The GO! Smell the flowers tag line ' One journey – many discoveries' is something they're strived for not only here on line but also in life! So, that's their experience of smelling the flowers – smell the flowers while you still can. Life really is too short not to – discover what your flowers are, smell them while you can as life isn't a dress rehearsal.
Too good to be true?
Well in late 2008 there was a huge twist in tale that brought and unexpected end to GO! Smell the flowers, so much so it cost a global publishing deal as it 'wasn't classed as self-help suitable for the Mind Body and Soul sections'! Not so fast, how can a holier than though ending be the only way forward in the fluffy sections of self-help? They can't and it was more important to have the warts n all ending than keep up appearances and publish what is essence was a change of circumstance.
Staying true to the original message of the book and the journey with, like in life, its twists and turns, other flower smellers around the world are encouraged to share their dreams connecting and learning from others along the way with a focus on:
Health

Inspiration
Food
Media
People
Places
Whatever you do – whoever you are and whatever your dream and aspirations  NEVER EVER give up, keep dreaming & keep digging as your dance of life continues:

Celebrate life, respect peoples past, present and keep an open heart!
 Now come here and let's Hug it up